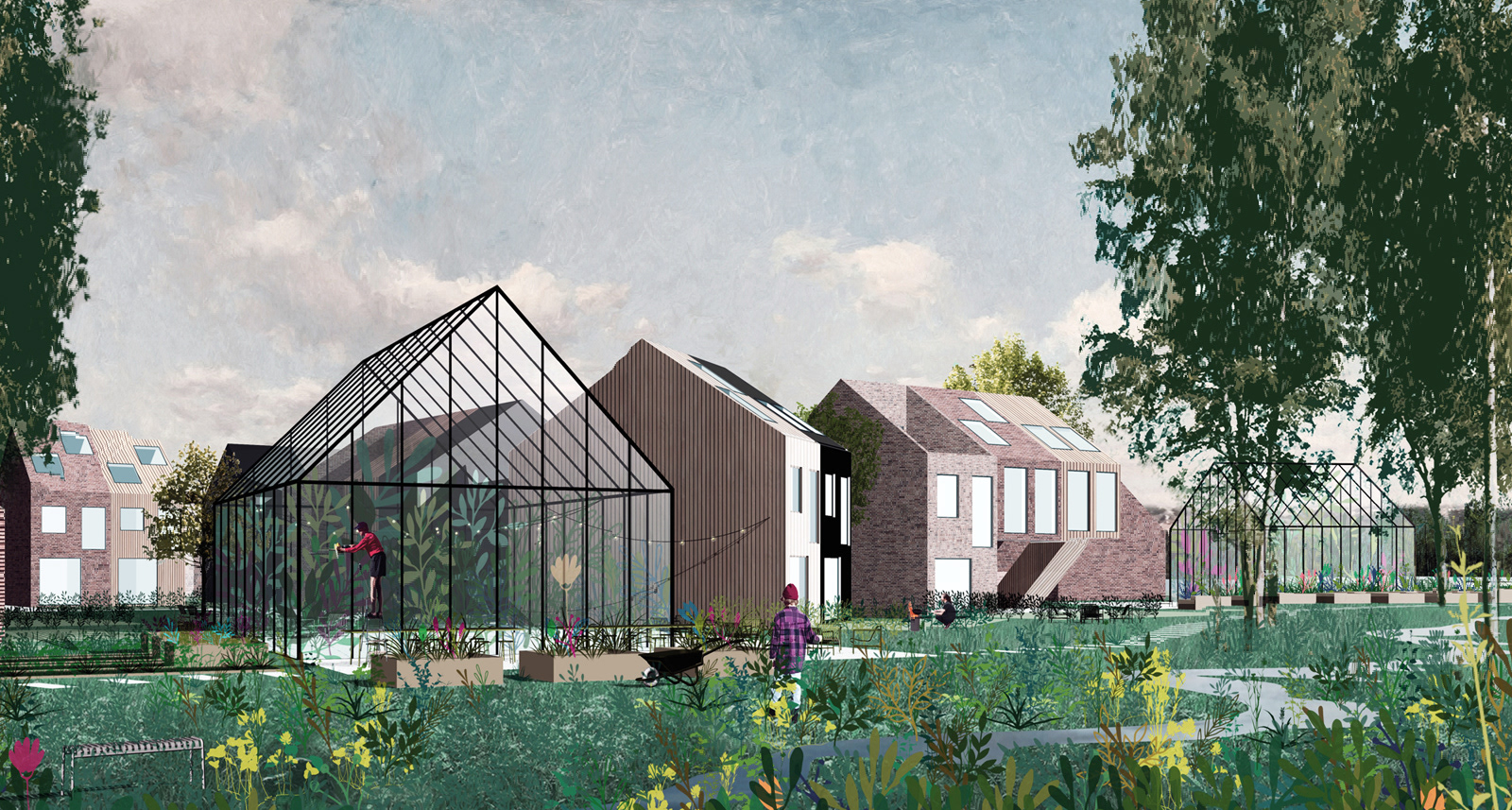 Bjärred är så kollektivt!
Type: Mixed use / Urban planning
Status: 3rd prize, Completed
Year: 2018 
Location: Bjärred, Sweden
Size: 800 000 m2
Client: Lomma Kommune
The jury specifically appraised the project as a "visionary contribution with many wise thoughts that dare to challenge. With multifunctional ideas about renewable energy, public transport and sharing economics, it is one of the few contributions with an in-depth perspective on sustainability."
Bjärred is surrounded by beautiful landscapes including river & wetlands, coastline, farmlands and forests. The project proposes to bring these elements at the heart of the city and it's new developments, re-interpreting the local landscapes of forests, hedges, meadows as well as the blue-scapes of wetlands, swales and lakes. This strategy will not only help providing a more sustainable plan but re-affirm Bjärred's identity, living quality and climate adaptability.