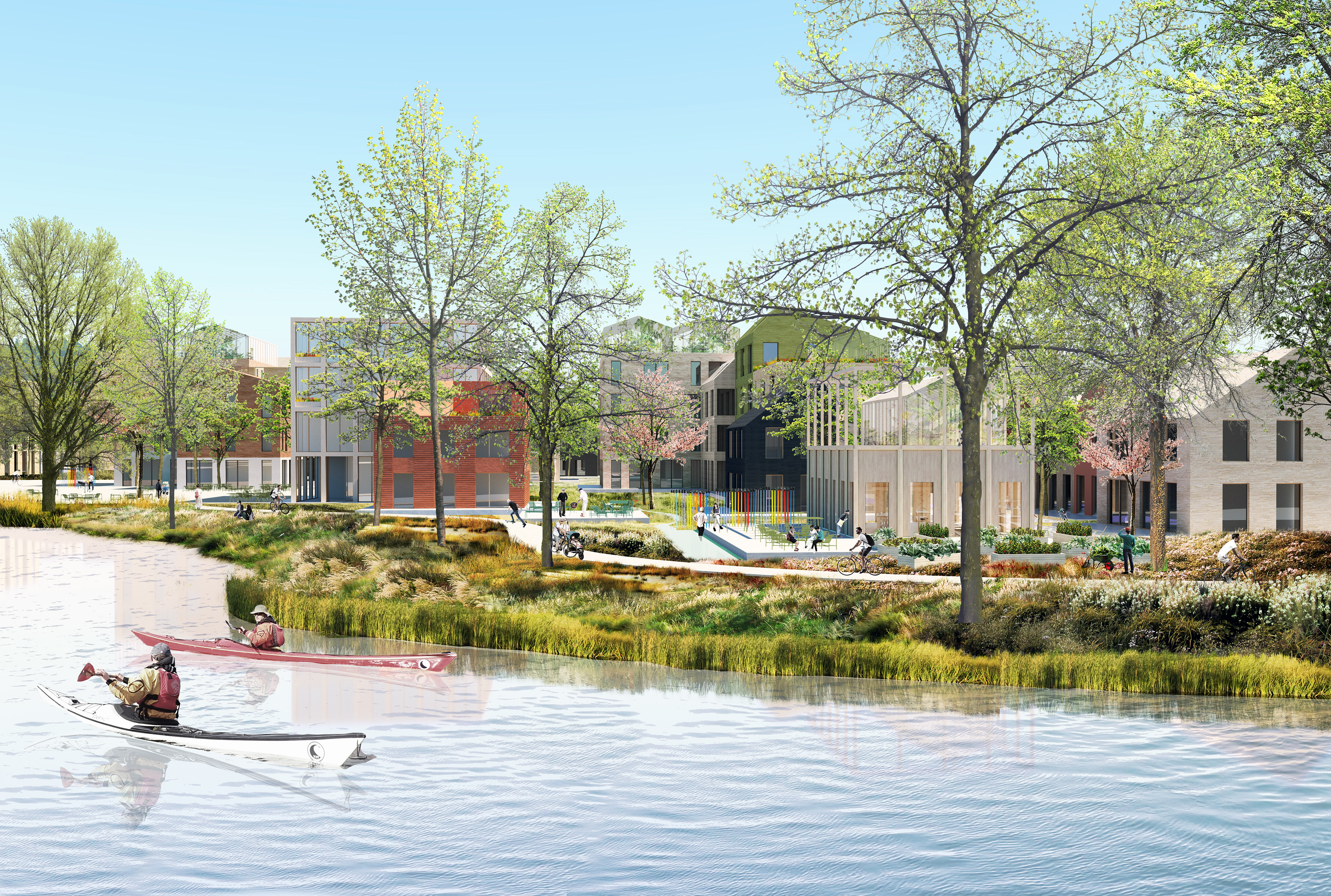 Respectful of Borås identity, its industrial and textile history, Made in Borås proposes to combine these elements with G

ässlösa's unique location on the Viskan river. Re-affirming the city's riverscape as a strong tool for renewing 

G

ässlösa, providing high quality living and climate adaptability.
This approach led to the conceptualisation of a metropolitan river park at the core of Borås and its future developments, introducing spatial qualities for denser urban living. The river park provides Borås with a strong vision. It offers Borås a valuable blue-green heart, as well as providing new connections and greatly improving access throughout the city and 

Gässlösa, which is presently characterised by its fragmented tissue. 
In summary, the proposal has in a good way safeguarded both Borås textile history and the green and blue elements in Gässlösa's location alo

ng the Viskan river.

 
Read more about the project here: