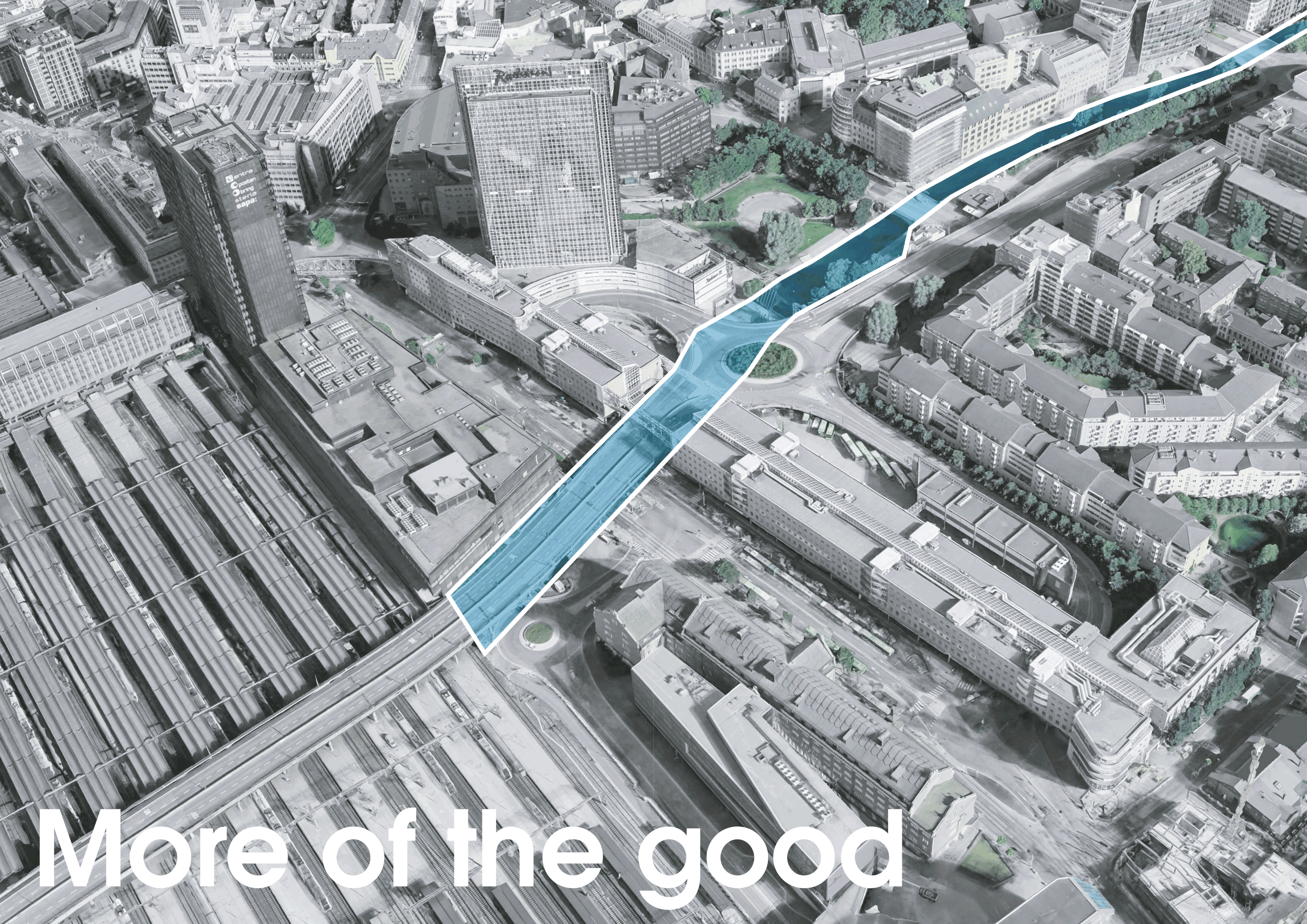 Type: Mixed use / Urban planning
Status: 1st prize - Parallel commission
Year: 2019 
Location: Oslo, Norway
Size: 45 000 m2
Client: Oslo Areal
Collaborators: A-Lab, GXN, Sweco


From urban barrier to urban connector. The proposal develops a strategy for Galleri Oslo to be transformed and reach its fill potential as a vibrant and sustainable quarter. 
The new masterplan is a characterised by its coherence and robustness in order to offer flexibility within the future scenario. It seamlessly connects the site to the Akers river, Smålgangen street and Grønland Torg's unique diversity and vibrant city life. The strategy shows how the area can be developed as a multifunctional and attractive urban environment with a focus on the ground floors, street space and the new bus terminal. Giving a more human scale to the project, anchoring it locally, fostering new meeting places and attractive connections to the city.