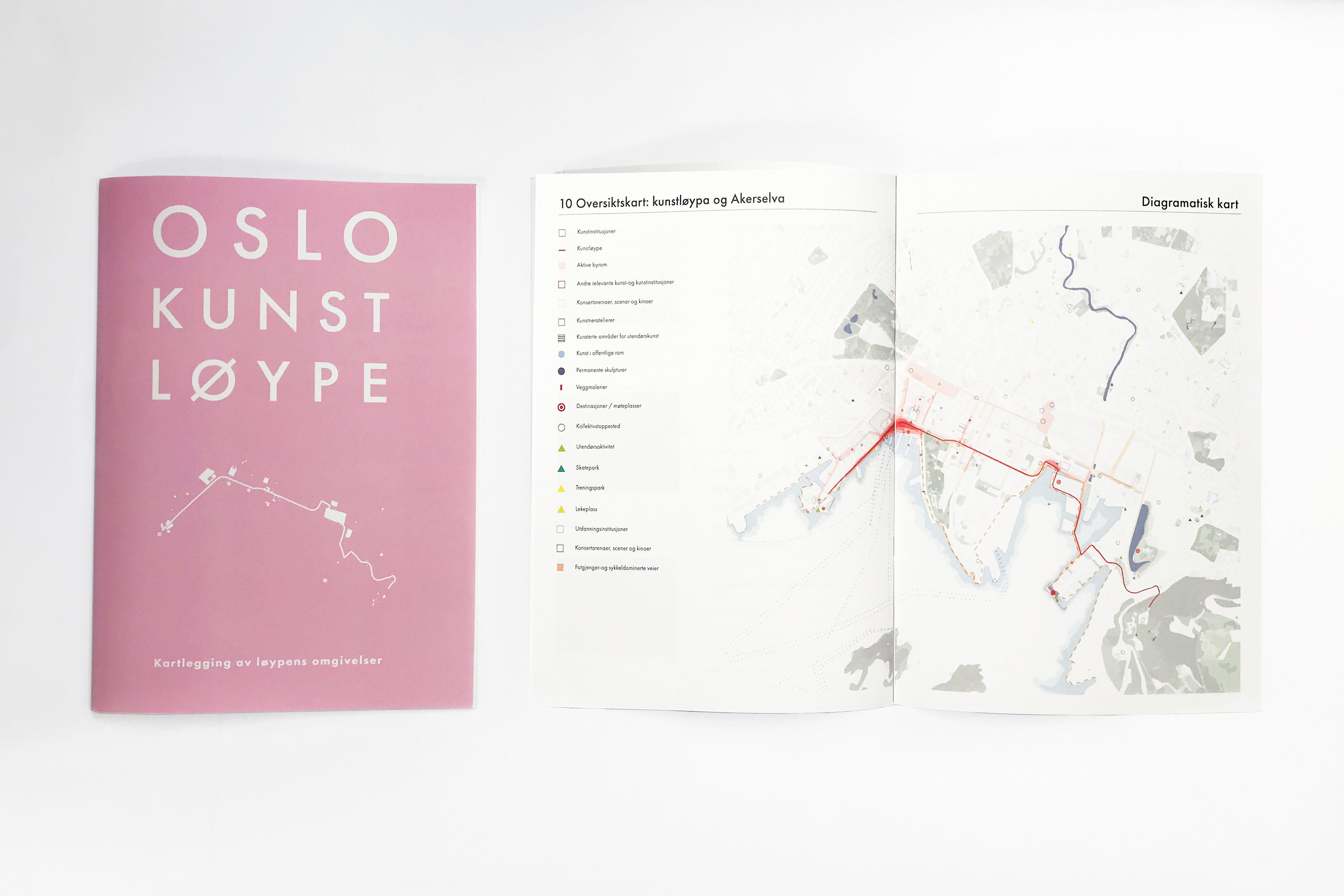 Type: Art, Culture, Communication, Urbanism
Status: On going
Year: 2020 - 2021
Location: Oslo, Norway
Size: 4 km
Client: KiK, DNB Sparebankstiftelsen
"Oslo Kunstløype is a project sponsored by DNB Sparebankstiftelsen. The project will work towards developing an art walk through the city. 
Oslo Art Walk aims to tie together the many art institutions in Oslo, and make them more accessible, diverse and engaging through the inclusion of the city's youth. We work with the pilot project as an interdisciplinary team together with Kunst i Kvadraturen and Heydays, combining different areas of expertise. The project explores the city's unique composition of galleries, museums, schools, activities and art in public spaces, and strives to create a holistic and inclusive art scene in the centre of Oslo.
 
Our target group is young people aged 16 to 18. This group is underrepresented in Oslos art scene today. Young people are the artists of the future, and can contribute insight and innovation that the Norwegian field of art lacks today. We want more voices to be heard, and for art to be for everyone.
 
Together with Oslo's youths, we look into the synergies between art, activities in public spaces, infrastructure and greenery, to create a more inclusive and coherent cityscape. The art walk runs from Tjuvholmen, through Kvadraturen and Bjørvika, all the way up to Ekebergparken. It runs parallel to Oslos waterfront, and aims to strengthen the city's connection to the harbour.
 
An essential part of the project is research. Our focus has been on understanding the city from a young person's perspective. This entails learning about the layers of the city and the needs of the people, as well as understanding the youths, how to work with them, and how to engage them in art. Our research comprises two reports: one mapping Oslos art institutions in relation to infrastructure, public space and activities, and the other looking into how to engage young people in art, and how to include them in the project. These reports help us form a basis on which we will decide how best to implement the art walk in Oslo. We work with the project in phases, each new phase building on the findings of the previous phases. The phases are: analysis and mapping, user interviews, city strategy and implementation strategy. The project concludes with the publication of a website for Oslo Art Walk and a launching event.
 
Are you aged between 16 to 18, and interested in participating in the project? 
Contact us: info@edit-atelier.com