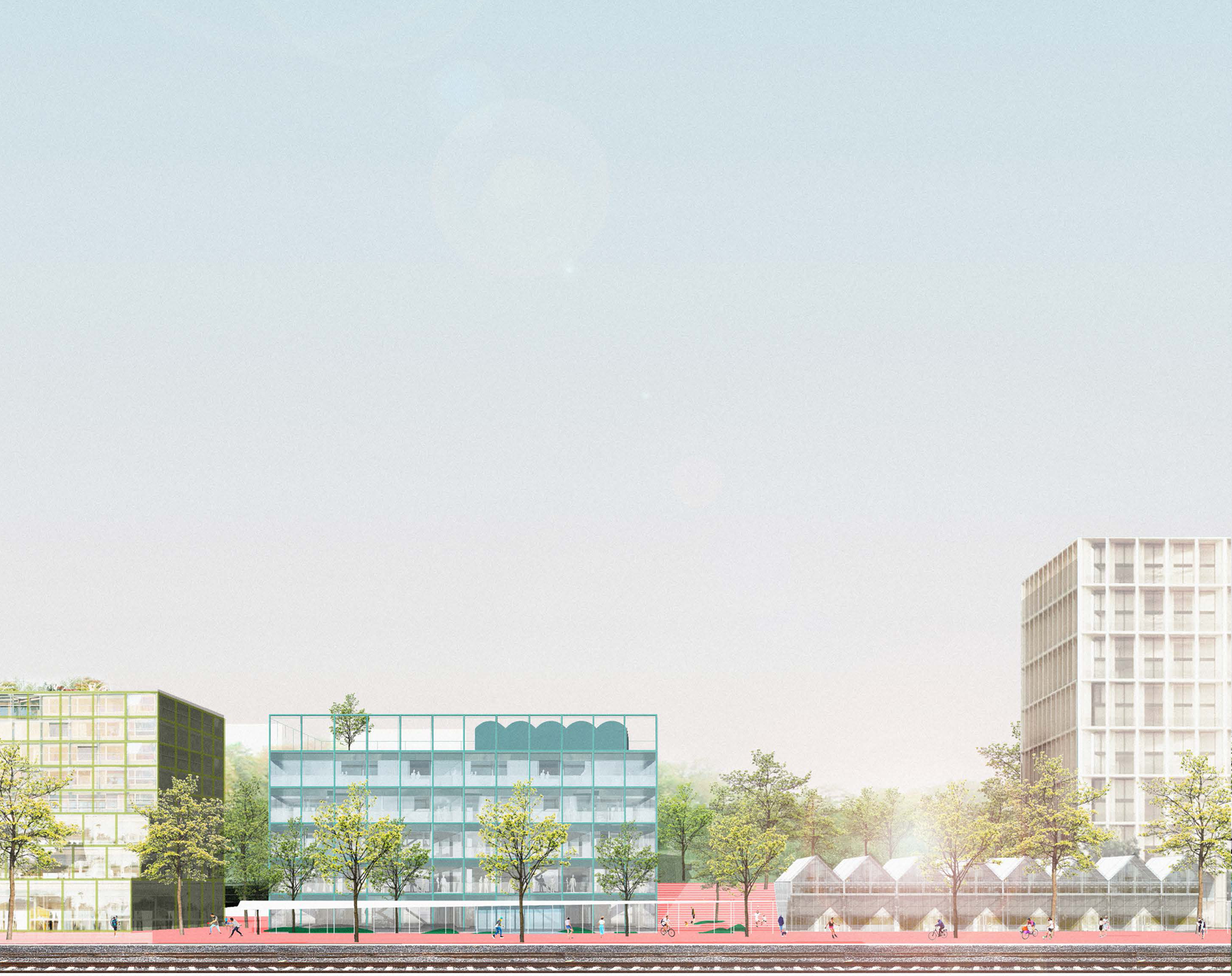 Type: Mixed use / Urban planning / Parallel commission
Status: Completed
Year: 2018 
Location: Lørenskog, Norway
Size: 300 000 m2
Client: Lørenskog kommune
Collaborator: Tin

Consultants: KOI Farge studio, TØI, Transolar 
Unplanned sprawl and infrastructure creates a complex weave of bridges, malls, a massive indoor ski facility, and regular flood occurrences in and around the Lørenskog train station. How can the station become a tool to reconnect the city with its station and with its surrounding nature?
Lørenskog is located in a valley on the periphery of Oslo. Our proposal worked strategically across scales suggesting: 
1. Lørenskog should embrace the qualities of its valley.
2. The station should be a cluster of programs that have synergies with one and other and the park and the valley. 
3. The cluster should be inside of a terminal park that provides adaptive solutions for flooding and brings the nature of the valley into the new city centre, emphasising the value synergies created from having a common vision for urban nature!