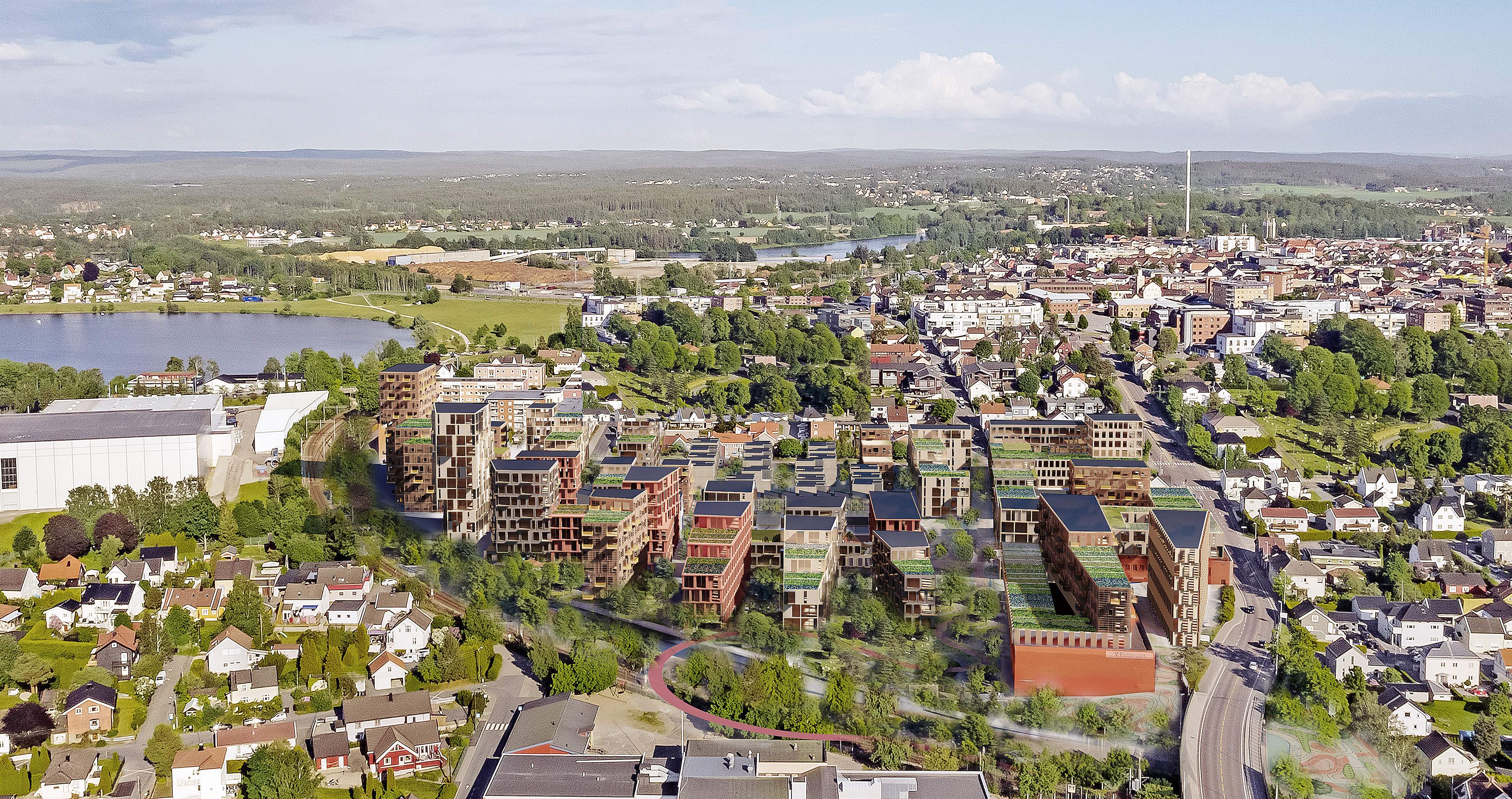 A long term vision made in collaboration with Snøhetta for a prequalified competition that focused on the transformation of an abandoned paper factory in Sarpsborg, Norway.
Long before Olav the Holy "founded" the Sarpsborg in 1016, there has been settlement in the area. Rock carvings trace back 3000 years where fertile moraine soils and a dramatic waterfall offered a great location to live in the countryside. Sarpsborg is now ready for a new neighbourhood with its own stories and soaring ambitions for sustainable urban development. To answer to this we proposed Papirbyen.
The recent production and industrial history has set a strong mark on the city's development. To be equipped for climate and energy adaptation of the future, we need to change the mentality and Papirbyen may be the first district that is able offer this locally. Here existing barriers are turned into new opportunities. We emphasise reuse and invite you to new urban spaces, streets, housing and commercial areas, and surfaces perforated by the moraine landscape. Papirbyen will be the new place that attracts people and lifts Sarpsborg as one expanded centre where environmental awareness is the mainstay the high quality living environment and transformation generate added value.