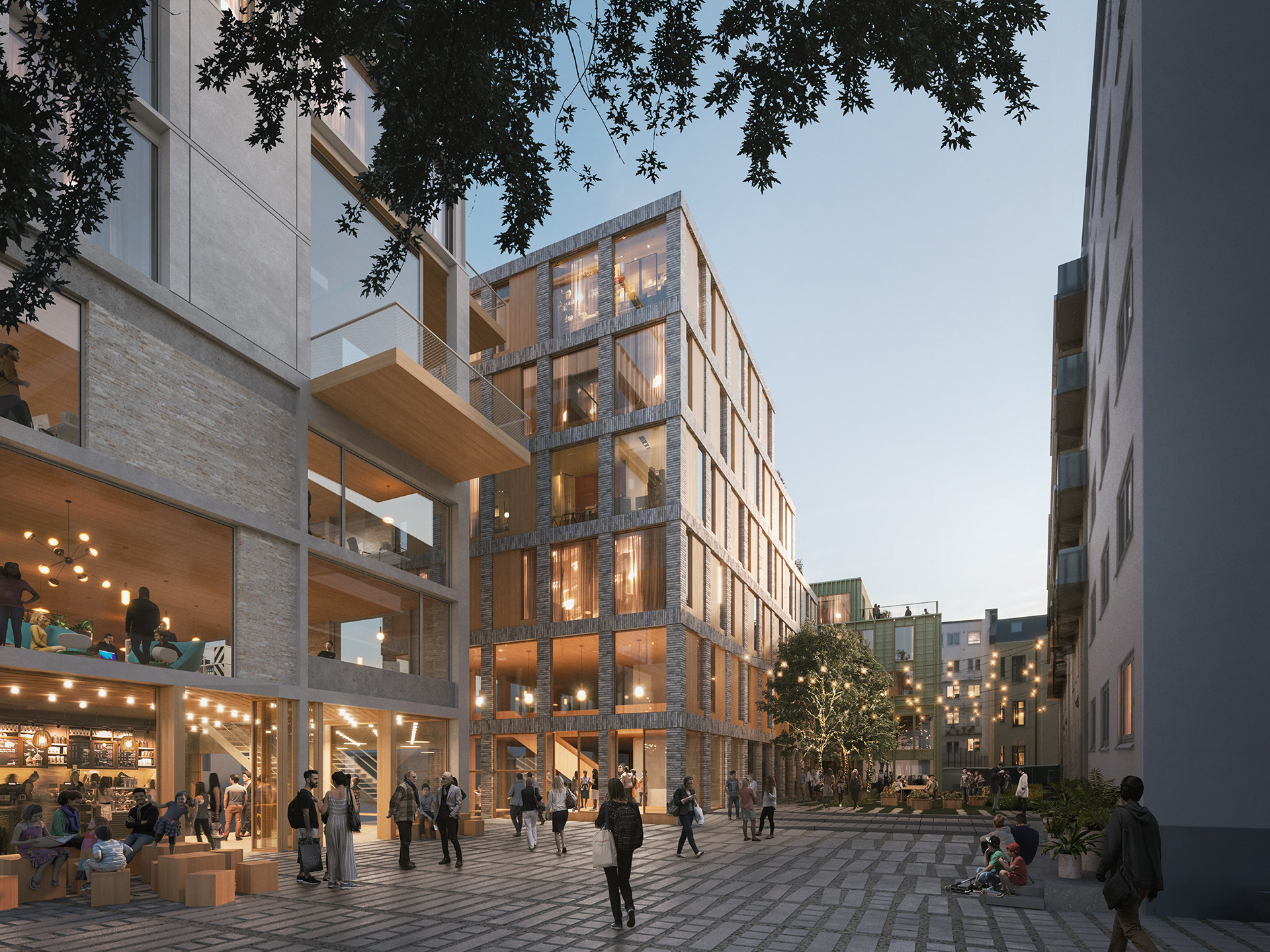 Type: Mixed use / Urban transformation
Status: Finalist
Year: 2018-2019 
Location: Oslo, Norway
Size: 10 000 m2
Client: Aspelin Ramm Eiendom, Bertel O. Steen Eiendom
Collaborators: Oslo Works


"YIOBY" Yes in our backyard! is an urban development strategy that focuses on adaption, dialogue and mutual increased value between existing buildings, public spaces and the proposed transformations upon the site. 
The jury praised the proposal for its precise analysis. Out of five proposals, YIOBY was selected as one of two that are suitable for being brought further into realisation. The site is located within an existing historical block. Cultural venues such as Litteraturhuset and Slottsparken, retail stores, a boutique hotel, restaurants and ateliers surround the site, creating an interesting mix of programs for the site to feed upon for its transformation. Our proposal focused on creating a high standard of living for both private residence and the public, inviting the neighbourhood into the courtyard through a sequence of unique urban rooms within the block.